F&SF, September 1956
Over the past year or so, we've been doing a #TBT (Throw Back Thursday) feature on the F&SF blog, where they can easily be found under the "F&SF History" tag. We also share them on the F&SF Twitter account and Facebook page.
* * *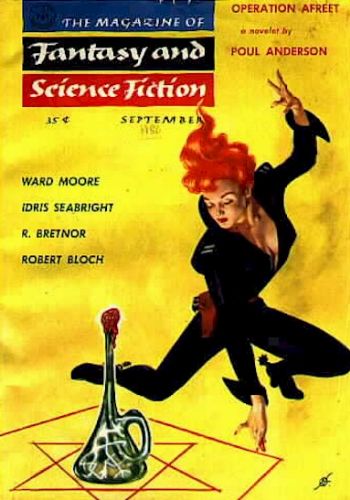 #TBT to the September 1956 F&SF and this Kelly Freas cover for "Operation Afreet" by Poul Anderson.
This issue enjoys minor fame for a typo on the spine identifying it as the September 1955 issue, confusing collectors who don't shelve carefully. The issue's cover and lead story, "Operation Afreet," is the first of the stories that were later fixed up into Anderson's OPERATION CHAOS novel. There are new stories by Richard Wilson, R. Bretnor, Lyle G. Boyd, and Idris Seabright plus reprints by Ward Moore and R. V. Cassill.
The issue also includes DAXBR/BAXBR, the notable Martian crossword puzzle story by sf writer and crossword puzzle creator Evelyn E. Smith. If you're wondering how a crossword puzzle story works, there's a sample below.
Plus there's an essay on fandom by Robert Bloch, film reviews by Charles Beaumont, and book reviews and a critical essay on Verne by Anthony Boucher.
F&SF was a finalist for the Hugo for Best Professional Magazine in 1957 (for its 1956 issues) but lost to Astounding and John W. Campbell, Jr.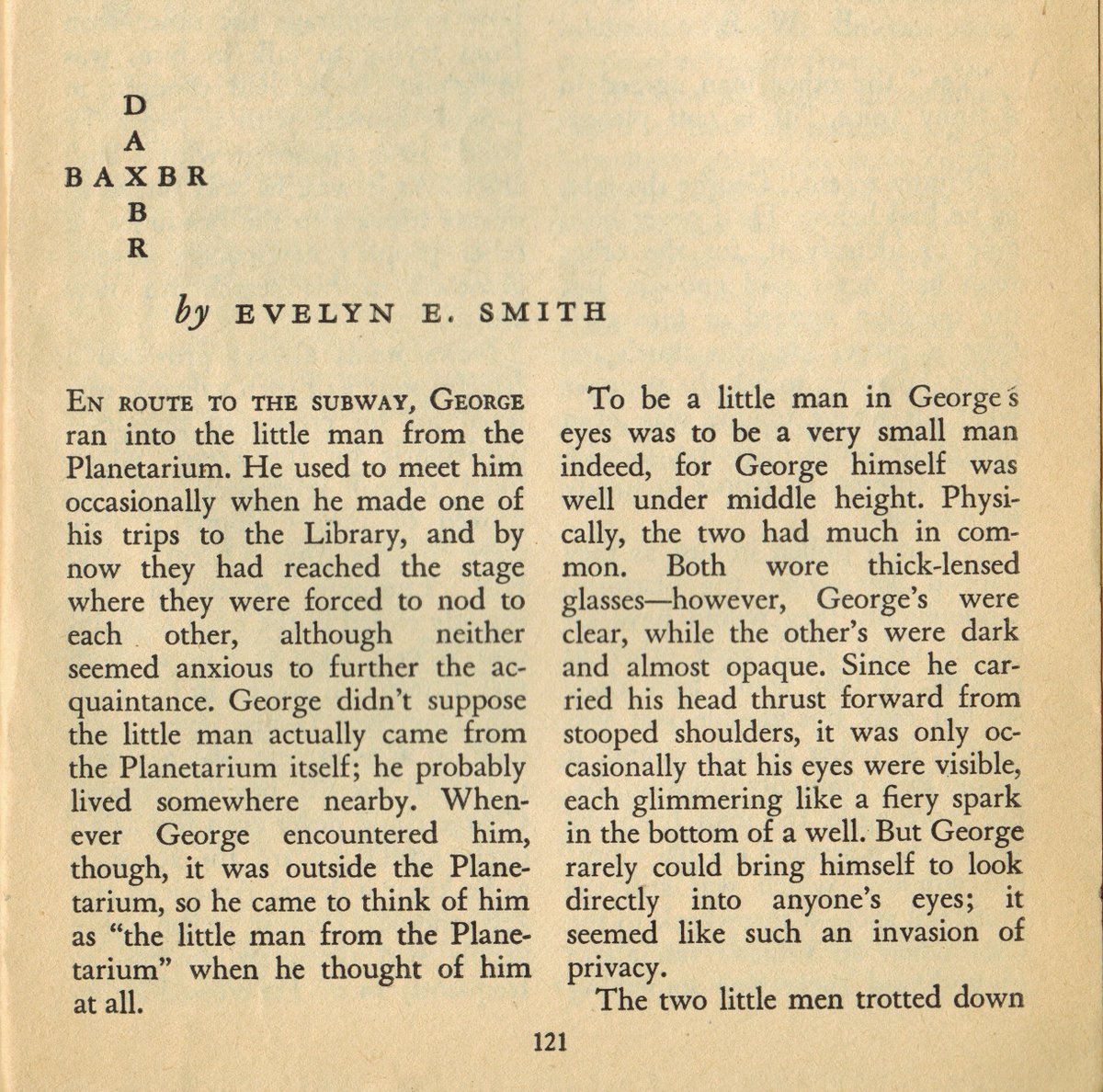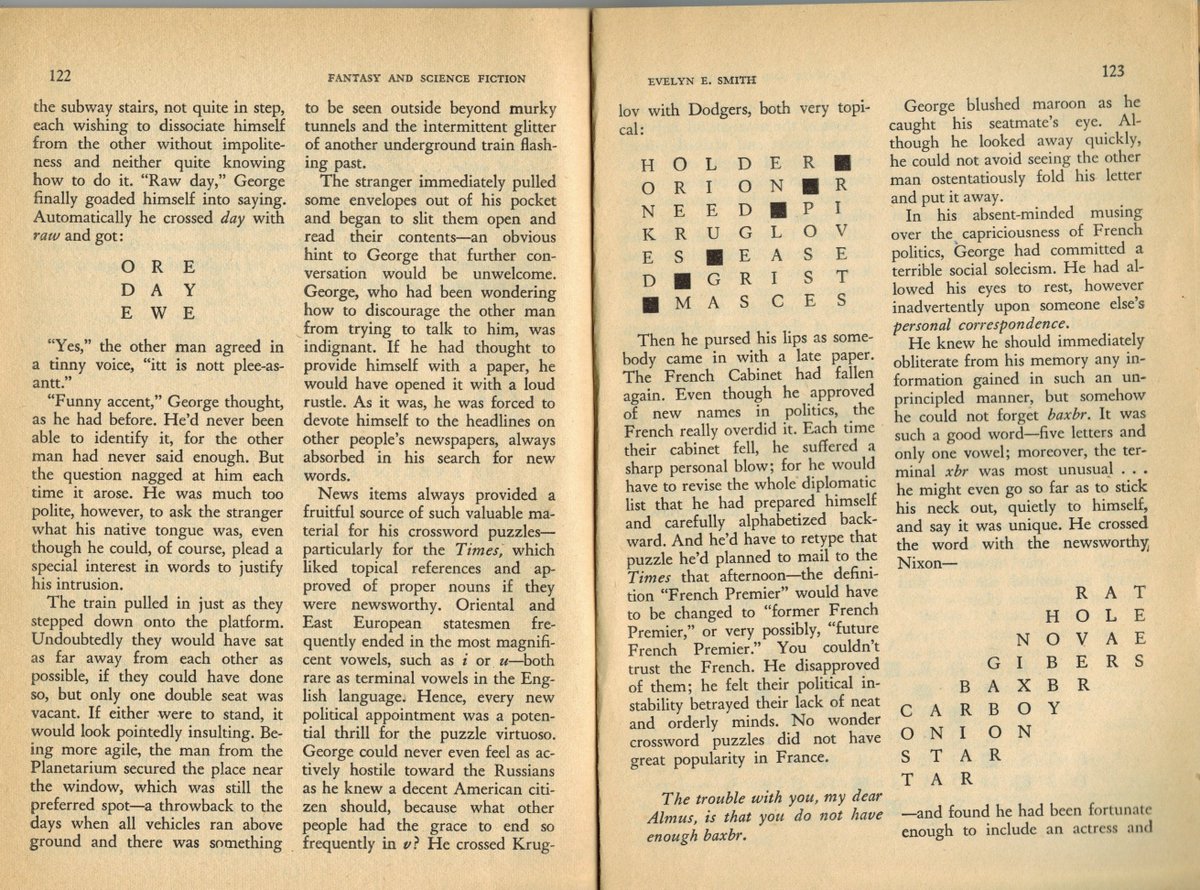 comments
Copyright © 2006–2020 The Magazine of Fantasy & Science Fiction • All Rights Reserved Worldwide
Powered by WordPress • Theme based on Whitespace theme by Brian Gardner
If you find any errors, typos or anything else worth mentioning, please send it to sitemaster@fandsf.com.

Designed by Rodger Turner and Hosted by: