Interview: Charlotte Ashley on "A Fine Balance"
Tell us a bit about "A Fine Balance."
This is the story of two legendary duelists whose fights have outgrown either of them individually. Their encounters are like clashes of titans, shaping politics, economics, entertainment. So, of course, other powers want to meddle in their rivalry and mobilize it for their own devices.
What was the inspiration for this story, or what prompted you to write it?
I love writing action-adventures with lots of sword fighting and heroism, but it always forces me to confront questions about what lies behind these stories: violence in defense of a nation or ideology, militarism, the glorification of killing others. I wanted to explore ways that we can have these legendary heroes performing incredible feats without celebrating murder. I picked a place and time in history when two rival powers might have had a need for a system to balance their uneasy peace and worked up a world from there.
Can you delve a little further into the world-building behind this story?
I like to write fantasy with a historical feel, even if it isn't strict historical fiction. I started this time with Albania in the era of the Ottoman occupation. This was a time when two very different peoples had to try to live side by side in the same place, with lots of cultural overlap and building, but also conflict. My version definitely doesn't follow history, but an alternate version where the two major powers set up a system of personal champions that would balance the power between them. So I dug into Balkan history for a lot of the flavor, but the city, nations, geography and politics are entirely my own invention.


What are you working on now?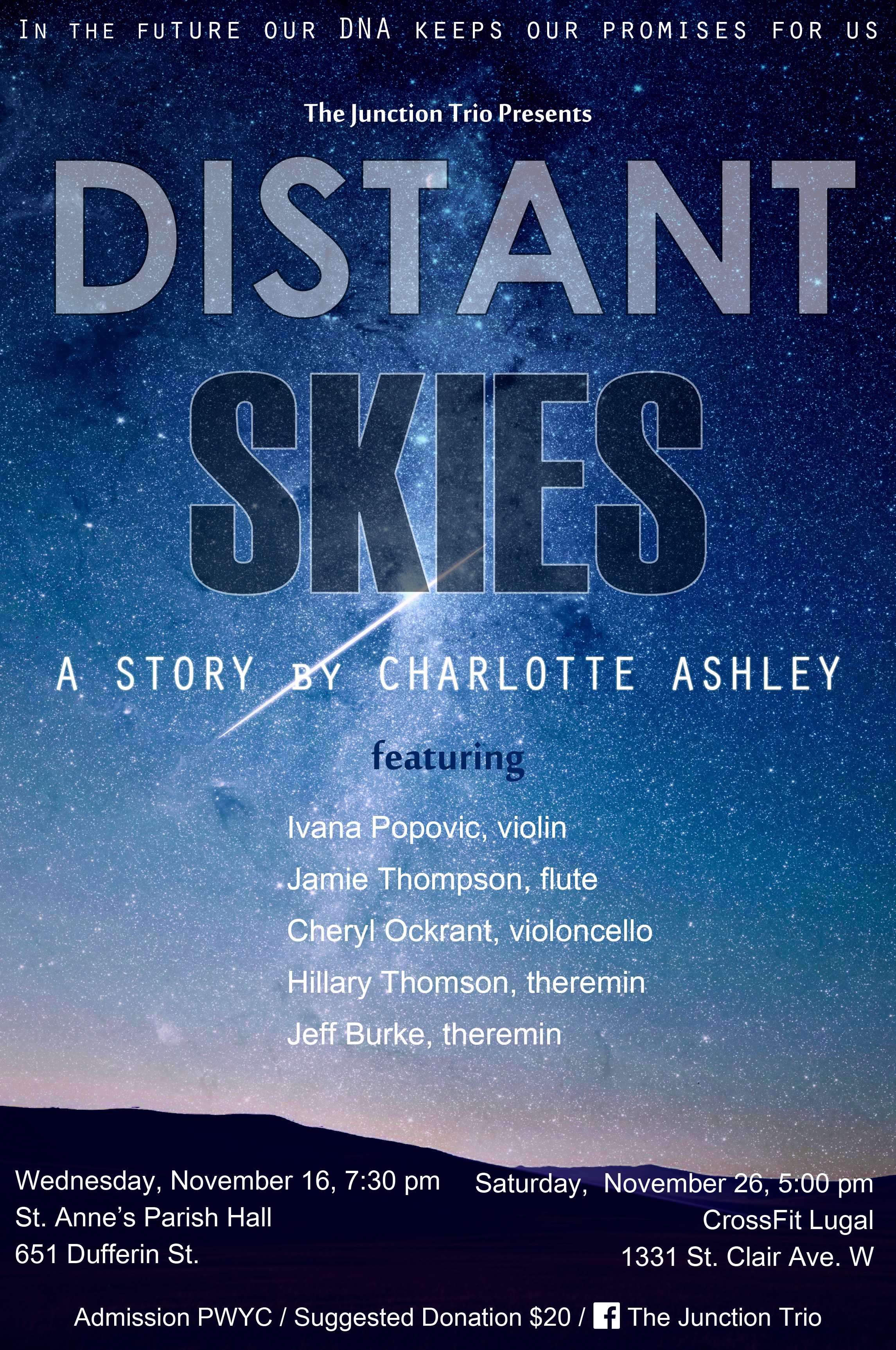 I have a new science fiction story, "Distant Skies", that has been written as a live "dramatic reading" in collaboration with a chamber music trio (plus two theremins.) Next month we have two performances, with, hopefully a few more after that! So, preparation for that has taken up a lot of my brain meat. You can find the times and dates on my website (http://once-and-future.com/) – so far, all performances will be in Toronto, Canada.
I also have two short stories, a novella, and a novel in the works, all set in the world of "La Héron", a story I wrote and published in F&SF in 2015. My mind keeps drifting back to those characters and that world, so I am going to embrace it! I'm also in the very early stages of a collaborative world-building project with a few other writers. Ask me about that one next time. ;)
"A Fine Balance" appears in the November/December 2016 issue of F&SF.
You can buy a copy of the issue here: https://www.sfsite.com/fsf/toc1611.htm
You can subscribe to F&SF here: https://www.sfsite.com/fsf/subscribe.htm
comments
Copyright © 2006–2020 The Magazine of Fantasy & Science Fiction • All Rights Reserved Worldwide
Powered by WordPress • Theme based on Whitespace theme by Brian Gardner
If you find any errors, typos or anything else worth mentioning, please send it to sitemaster@fandsf.com.

Designed by Rodger Turner and Hosted by: