Interview: James Sallis on "Miss Cruz"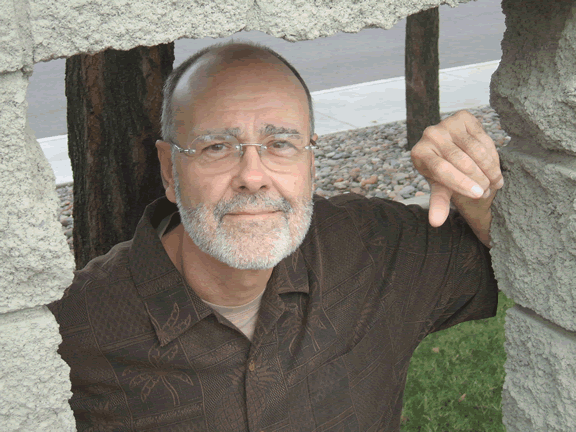 Tell us a bit about "Miss Cruz."
The story's about a man who discovers that he has exceptional power over others, and his struggle to subdue that power: the struggle within each of us between what we are led by impulse to do, and what we know we should do.
What was the inspiration for this story, or what prompted you to write it?
It's a story I had in mind and partial draft for some time.  Quite frankly, what is happening at this time in our country — the spills of hatred and disregard, the utter devolution of our political system — is what brought me back to the story and guided my finishing it.
What role has music played in your life, and how do music and speculative fiction (reading or writing) interact for you?
The music to which I am most securely drawn is that of the American outsider: blues, old mountain music, early country, the stories of which seem quite close to the bardic, to folk tales that resound through culture after culture, to narrative and emotional archetypes that may well be hardwired into us — as they are, I believe, in fantasy and other arealist fiction.
What are you working on now?
After a long bout of mostly doing novels, I recently completed a dozen or more short stories that are popping up here and there, including a 14,000-word novella that's out like the boll weevil looking for a home.  Currently I'm well into the next novel, the second I've done from a female point of view.
"Miss Cruz" appears in the March/April 2017 issue of F&SF.
You can buy a copy of the issue here: https://www.sfsite.com/fsf/toc1703.htm
You can subscribe to the print edition of F&SF here: https://www.sfsite.com/fsf/subscribe.htm
You can subscribe to the electronic edition of F&SF at the following links:
Weightless Books (non-Kindle): https://weightlessbooks.com/category/publisher/spilogale-inc/
Amazon US (Kindle edition): http://www.amazon.com/dp/B004ZFZ4O8/
Amazon UK (Kindle edition): http://www.amazon.co.uk/dp/B004ZFZ4O8/
Click on the photo above to visit http://jamessallis.com/ Mr. Sallis's website, to learn more about his writing and music.
comments
Copyright © 2006–2020 The Magazine of Fantasy & Science Fiction • All Rights Reserved Worldwide
Powered by WordPress • Theme based on Whitespace theme by Brian Gardner
If you find any errors, typos or anything else worth mentioning, please send it to sitemaster@fandsf.com.

Designed by Rodger Turner and Hosted by: