F&SF is Wikipedia's Featured Article for May 15, 2017
Today's Featured Article on Wikipedia is The Magazine of Fantasy & Science Fiction. Almost 68 years of great and groundbreaking stories.
Weightless Books is celebrating by running a one-day subscription special. 50% off the current issue and 25% off any subscription. But you'll need to act fast!
To take advantage of the Weightless promotion: https://weightlessbooks.com/updates/wikipedia-1-day-fsf-special/
To read the full article on the magazine's history and highlights, visit Wikipedia at: https://en.wikipedia.org/wiki/The_Magazine_of_Fantasy_%26_Science_Fiction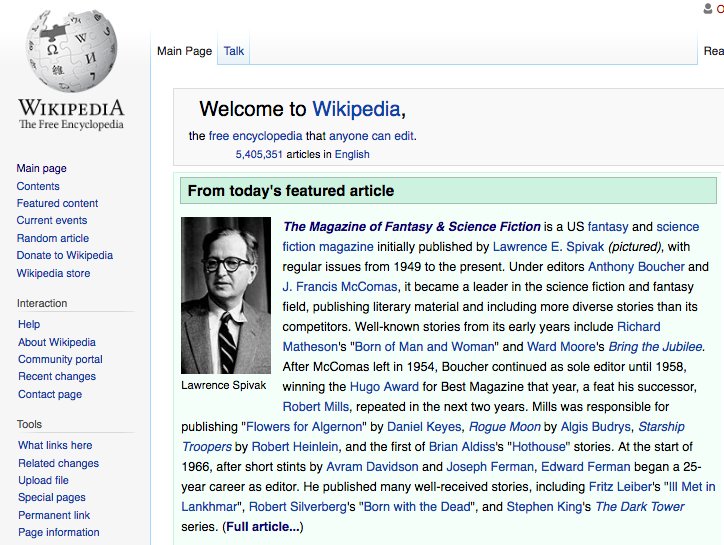 comments
Copyright © 2006–2020 The Magazine of Fantasy & Science Fiction • All Rights Reserved Worldwide
Powered by WordPress • Theme based on Whitespace theme by Brian Gardner
If you find any errors, typos or anything else worth mentioning, please send it to sitemaster@fandsf.com.

Designed by Rodger Turner and Hosted by: