Interview: Larry Niven on "By the Red Giant's Light"
Tell us a bit about "By the Red Giant's Light."
An editor friend invited me into an anthology, up to date stories about the solar system.  I chose Pluto, as I often have; but of course we know more now.  This story might not work for that book, given it's way in the future.  I need to study Pluto more.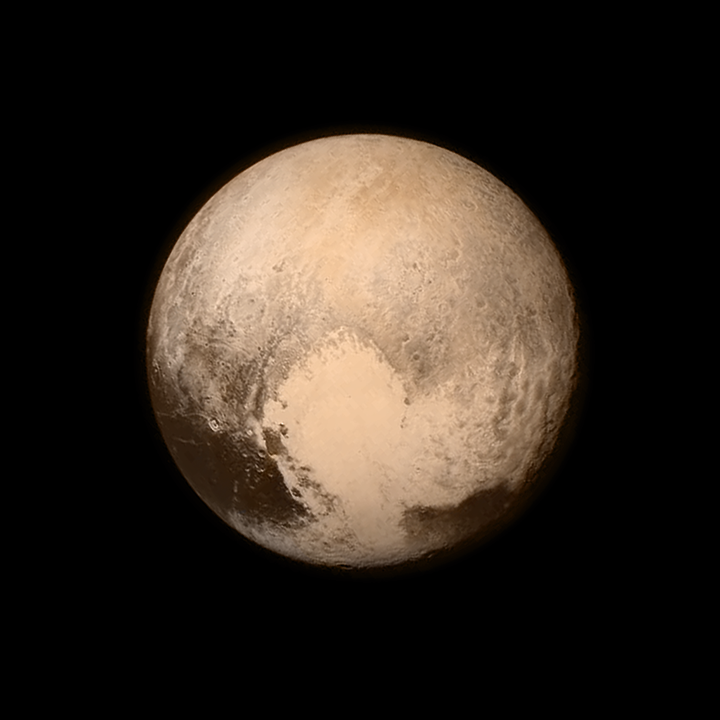 What was the inspiration for this story, or what prompted you to write it? 
I've done many Pluto stories.  I set Pluto afire in WORLD OF PTAVVS, and that still looks possible: pockets of methane or ammonia, pockets of oxygen, just waiting for a rocket's landing flame.
Can you tell us about any research you may have done for "By the Red Giant's Light?"
News is flooding in from "New Horizons".  I expect that will continue.  I love the picture of water ice islands afloat in liquid nitrogen seas.
What are you working on now?
STARBORN AND GODSONS by me, Jerry Pournelle, and Steven Barnes.  Jerry died before we could finish, but we turned in a draft yesterday.  Jerry's last book.  It'll be our final draft unless Eleanor Wood or an editor has suggestions.
GLORY AND HONOR (needs a new title) with Gregory Benford, a sequel to THE BOWL OF HEAVEN and SHIPSTAR. Greg's name comes first: find it that way.
Anything else you'd like to add?
I expect to be writing short stories for a while, with collaborators.
"By the Red Giant's Light" appears in the November/December 2017 issue of F&SF.
You can buy a copy of the issue here: https://www.sfsite.com/fsf/toc1711.htm
You can subscribe to the print edition of F&SF here: https://www.sfsite.com/fsf/subscribe.htm
You can subscribe to the electronic edition of F&SF at the following links:
Weightless Books (non-Kindle): https://weightlessbooks.com/category/publisher/spilogale-inc/
Amazon US (Kindle edition): http://www.amazon.com/dp/B004ZFZ4O8/
Amazon UK (Kindle edition): http://www.amazon.co.uk/dp/B004ZFZ4O8/
Click on the image of Pluto and you will be taken to Mr. Niven's website.
comments
Copyright © 2006–2020 The Magazine of Fantasy & Science Fiction • All Rights Reserved Worldwide
Powered by WordPress • Theme based on Whitespace theme by Brian Gardner
If you find any errors, typos or anything else worth mentioning, please send it to sitemaster@fandsf.com.

Designed by Rodger Turner and Hosted by: